The 19th UK Shelter Forum will be hosted by Habitat for Humanity and Catholic Relief Services, and will take place in London on 11th November 2016 with a focus on
'Holistic Programming: Who needs sectors anyway?'
The forum aims to explore, learn and engage with other sectors, analyse how the shelter sector works and collaborates with the other sectors, explore coordination by non-sector boundaries and the broader impact of meeting shelter needs.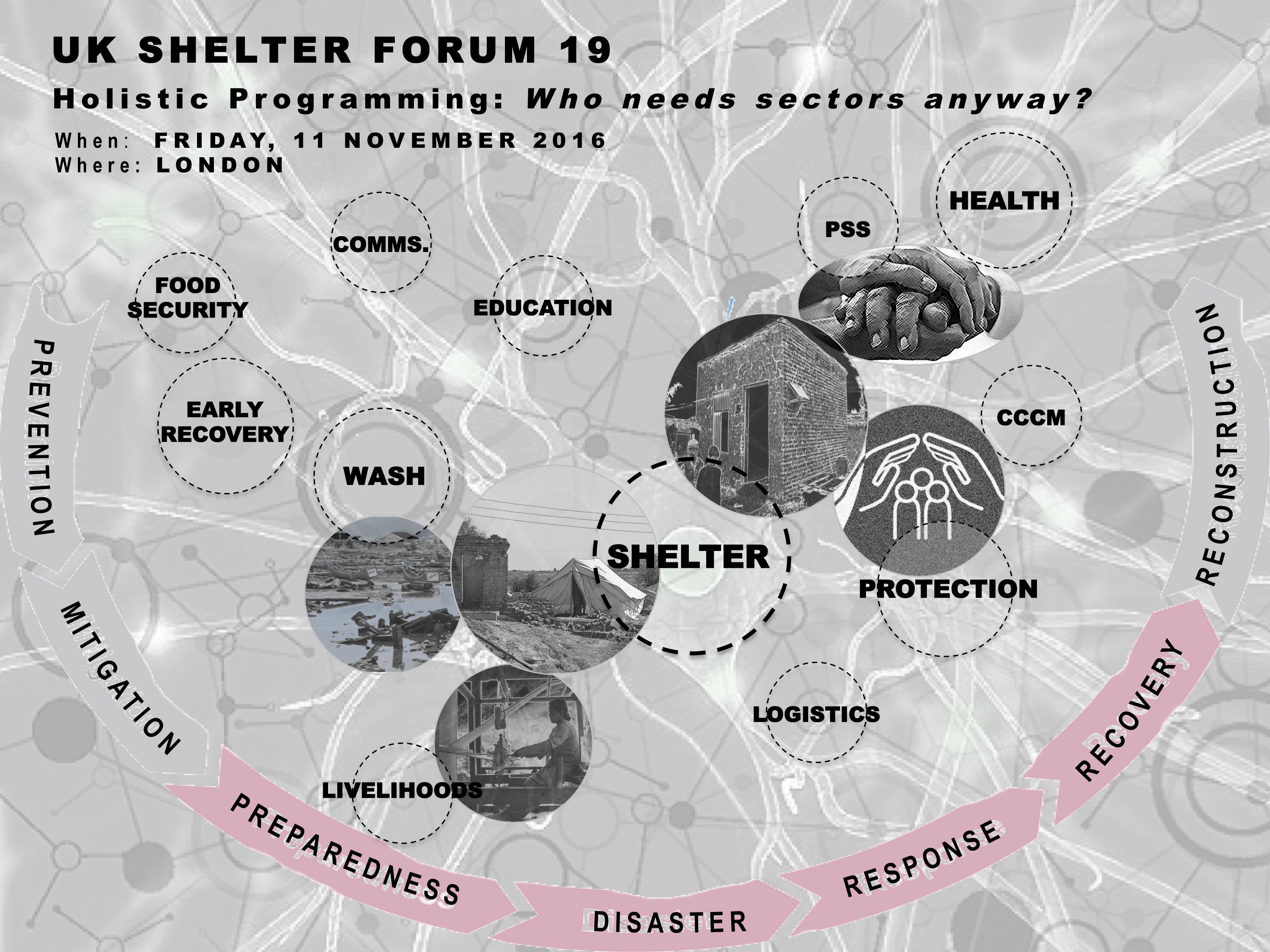 Co-ordination is vital in emergencies, and shelter programs often have integrated approaches with other sectors. The intention, therefore, is to engage with practitioners and academicians from other sectors to understand how to holistically approach shelter programs. The forum is looking to engage with health, livelihoods (cash based approaches), WASH, psychosocial and protection sectors to understand their approaches, and to provide an opportunity to gauge impact of shelter programs through their point of view.
When: Friday, 11 November 2016 from 09:00 to 17:30 (BST)
Where: Resource for London, 356 Holloway Road, London N7 6PA
As usual, the forum will have opportunities for short presentations about projects or initiatives in the shelter sector. There are spaces for 5 minute, 10 minute and 15 minute presentations. If you would like to propose something please send a short abstract to ukshelterforum2013@gmail.com by Friday 14th October 2016, and state your preferred length. Selected proposals will be notified after this date.
Agenda to follow shortly.
Registration for the event is now open on Eventbrite
https://www.eventbrite.co.uk/e/uk-shelter-forum-19-tickets-27149815830